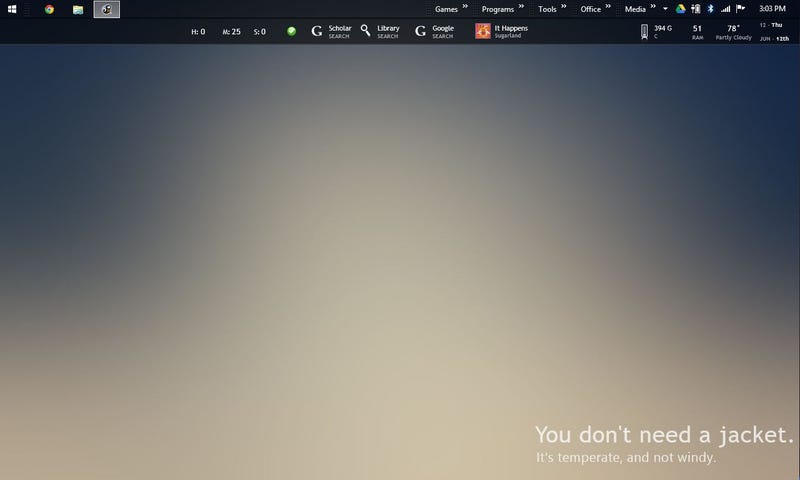 A desktop for the serious, no frills academic who needs lots of space to work and tools for research easily at hand.
Windows 8 Toolbars Link to folders with shortcuts to programs grouped by category (Games, Office, etc.)
Rainmeter Suite for skins
Enigma skin for Media Player, Search bars, Weather, Calendar, and System
LuaTimer skin, with some modifications, for Pomodoros
Do I Need a Jacket skin
Desktop Coral to keep toolbars always visible
Great for school. Minimized real estate so you can read and write with maximal viewing. Search bars can be customized to commonly-used research databases, like your institution's library OPAC. Timer helps keep on task.